Spotlight on Jenny Dines: Employee Relations and Organisational Development Specialist
Jenny specialises in investigations, employee relations, change and interim management and policy reviews and writing.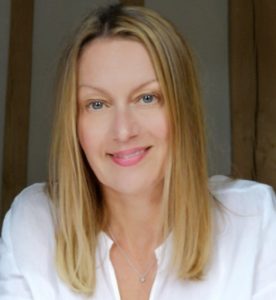 'Jenny was awesome, what an amazing lady. She was an excellent person to work with and we got the outcome we were wanting.'  Client feedback January 2020.
Jenny specialises in investigations, employee relations, change and interim management and policy reviews and writing. She is also a non-legal member of the Employment Tribunal.
With nearly 20 years' experience in HR, Jenny's early HR career was spent in local government, working with Unions and dealing with multiple employment issues across a range of services, which gave her a really strong foundation in employee relations.
She worked in a public private partnership for 10 years which exposed her to setting up and working in a shared services environment, developing effective and efficient processes, as well as KPI reporting and multiple change management projects of varying sizes and shapes (TUPE transfers in and out, redundancies and restructures).
Jenny also has experience of working in the not for profit sector, has worked within the reporting requirements of the civil service and has worked within the private sector.
A strong advocate of recognising and utilising people's strengths and of the principle that work should be enjoyable and workplaces healthy in every aspect, Jenny has worked at a senior level for the last 10 years, managing and leading teams of between 5 and 35 colleagues.
Could your organisation benefit from Jenny's expertise? Express Interest in contracting Jenny through EELGA's Talent Bank or visit our Marketplace to view her Profile and find out more.
Jenny is one of over 70 Associates on EELGA's Talent Bank; you can view their profiles and purchase the services of these Associates using our new on-line Marketplace  https://marketplace.eelga.gov.uk without the need of carry out a competitive procurement process.
Our Talent Bank Associates are highly experienced specialist professionals offering their knowledge and expertise to assist our members becoming the best that they can be for their communities. Covering everything from Asset Management to Transformation, the breadth of services and support available to purchase through the Talent Bank is remarkable.
To find out more about how our Talent Bank can help your service or organisation, please email Sebastian Reeves sebastian.reeves@eelga.gov.uk  or call us on 07971398200.