Get to know Richard Wills - Talent Bank Associate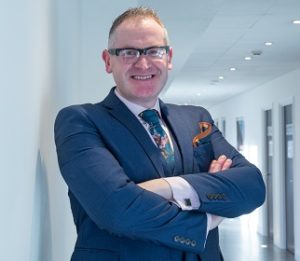 Tell us about yourself:
I am an experienced former public sector senior manager who specialises in workforce development, training and facilitation.
After managing and leading teams across various council services, I was appointed as MD of a council owned training consultancy service in 2012. Since then I have been building a reputation of being one of the public sector's most innovative and impactful trainers, designing and delivering sector specific management and leadership programmes for over 50% of the country's councils.
I left local government employment in March 2020 to launch my own training and development consultancy service.
In my spare time I am a volunteer mentor for a Norfolk charity that supports young and vulnerable adults into work or education, helping to equip them with confidence and the vital skills they need to succeed in long-term employment. I am also an avid golfer (but not a very good one) and I attempt to follow my beloved football team Middlesbrough FC around the country to watch and support their efforts (my journey's home are usually long and sorrowful!)
Tell us about where you have come from and what has led you to be an associate/consultant on EELGA's Talent Bank:
After joining HM Treasury in 2003 as a Ministerial Assistant, I progressed through the grades before moving into local government in 2007 where I have managed and led various services. The combination of my local government knowledge, my track record of delivering public services, together with my ability to create totally unique and creative training solutions, is what led me to become an associate on EELGA's Talent Bank.
I am proud to have a long and very successful relationship with EELGA which has included us creating and delivering the Local Authority Challenge East together, the co-creation and delivery of an East of England Senior Management Leadership programme and many other co-delivered workforce development initiatives that have helped council staff to develop to be the best version of themselves.
Sector/Industry you work in:
I am a local government specialist who focuses on workforce development. This includes training and development delivery and the facilitation of events.
What are the most significant challenges relating to workforce development posed by Covid:
The most significant challenges posed by Covid-19 when it comes to workforce development is how to engage with and develop your workforce when the "classroom" is out of bounds.
Covid has brought us many challenges, but it has also speeded up important transformations such as digital and technological advancements. Virtual meeting platforms such as MS Teams, Zoom, Google Meets and Skype have been available for a number of years, but the changes we have experienced have enabled them to become everyday tools.
When Covid-19 first struck, many people thought that workforce development would take a hit as virtual delivery could never be as impactful as face to face classroom interaction. Whilst I agree that it is different, I completely challenge that it cannot be impactful, engaging, memorable and beneficial.
Delegates who are yet to experience virtual training delivery by an associate who is just as impactful on a screen as they are face to face will take some convincing that L&D workshops are worth enrolling on to. This will therefore remain a major challenge to HR teams who are trying to re-ignite their development plans for officers and councillors.
As an EELGA Talent Bank associate, I can guarantee training delivery results for you in a virtual world.
How can workforce development influence positive change and results for our members:
EELGA, through its Talent Bank associates, can offer members a huge variety of training events and workshops (delivered virtually when required) that support and influence the ever changing shape of our workforces. This could include workshops on how to work from home effectively as well as sessions on how to lead and manage teams remotely. Other important sessions include introductions to Agile working, how to build resilience, managing change for Cllrs and handling difficult/tricky customers.
---
Could your organisation benefit from Richard Wills's expertise? Express interest in contracting Richard through his profile on the East of England Talent Bank.