Get to Know Richard Lewis – Founder of ActivePlanning & Talent Bank Associate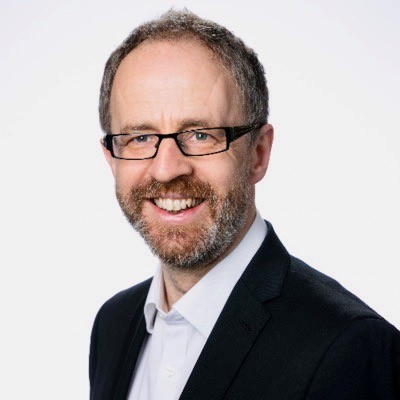 Tell us about yourself
I am a Chartered Town Planner with over 20 years' experience in the public, private and community sectors. I have experience as a company director and now have my own micro-consultancy, ActivePlanning, which I established to create thriving communities where people choose to walk and cycle as the most convenient way of getting about.
My extensive experience encompasses:
Gathering or commissioning baseline evidence and preparing and defending planning and transport policies and proposals
Preparing active travel strategies and Local Cycling and Walking Infrastructure Plans
Designing networks and concept schemes for active travel through Local Cycling and Walking Infrastructure Plans and cycling strategies
Engaging with the public, businesses and children (children have the best ideas!)
Contributing to commissioned and competition-winning masterplans to RIBA level 2
Design review of policy documents, active travel infrastructure and Local Cycling and Walking Infrastructure Plans for the Department for Transport
I regularly provide talks and lectures for training organisation PTRC, a branch of the Chartered Institute of Highways and Transportation. My next talk (late Spring 2021) will be about accommodating active travel in development masterplans.
I have volunteered and been employed by disability charities, notably Sense and Wheels for Wellbeing. I am active in the London Cycling Campaign, providing advice on infrastructure design via social media. In my spare time, I keep a few chickens and am in the slow but sure process of building a wholly bespoke kitchen from scratch. I love cooking, especially Indian cuisine, and regularly treat long-suffering family and friends to curry feasts complete with home-made parathas and naan breads!
Tell us where you have come from and what has led you to be an associate/consultant on EELGA's Talent Bank
I established ActivePlanning in 2018 as a consultancy specialising in embedding active travel at strategic and local policy levels, design guidance and in development masterplans. The consultancy gets to the roots of what makes me tick professionally – addressing issues of climate change, physical inactivity, the loss of children's freedoms, social isolation and poor mental health, by enabling people to embrace active travel for them.
I joined EELGA's Talent Bank through supporting Transport East's Interim Infrastructure Development Plan. The process was fascinating and enlightening, with some inspired ideas and evident passion coming from transport officers across the five authorities.
I have had a varied career in the public, private and community sectors since qualifying in 2000. This has enabled me to build my strategic planning talent, specialising in transport and, by extension, urban design-related policy. This includes:
Establishing the London branch office of Dutch civil engineering consultancy Witteveen+Bos as its director, and previously establishing RL Cycling Projects Ltd
Royal Borough of Kingston Upon Thames, playing a pivotal role in winning the borough's £30m 'mini-Holland' funding bid and having a strong influence over post-win alterations to the bid including the recently completed and much-loved New Malden to Raynes Park cycle link
Terence O'Rourke Ltd, The Civic Trust and Urban Initiatives as a consultant working on site identification, planning applications, town centre regeneration, public engagement, masterplans and design guidance.
London Boroughs of Brent, Newham and Haringey working on Local Implementation Plans (London equivalent of LTPs) and Local Plan documents (a core strategy and joint waste development plan document)
What are the most significant challenges relating to planning and active travel posed by Covid-19?
We should never see this awful time as an 'opportunity' when it continues to produce such tragedy and extraordinary hardship. The only thing I can offer in response is to urge people to take care – to keep social distance, follow the rules and wash hands frequently so that we can, together, prevent suffering and save lives.
However, the situation does at least provide a pause to think. Building back better means that we can enable a more cohesive post-Covid society, and active travel has a vital role to play in creating a less destructive, zero-carbon future heritage that focuses on strengthening communities, celebrating things done locally and delivering a step-change in wellbeing and quality of life.
I am on the DfT's EATF Tranche 2 assessment, Local Cycling and Walking Infrastructure Plans and design review consortium. EATF bid quality varied considerably across the EELGA region. There is an opportunity for Transport East to present a single identity and steer for future bids and increase the chances of funding being awarded to participating councils, requiring a single, uniting active travel strategy for the region.
How does ActivePlanning influence positive change and results for EELGA members?
ActivePlanning works with clients to deliver changes to strategic policy direction towards a more active lower carbon future. The sub-national region is already in a leading position, with the largest cluster of renewable energy in Europe and an enviable rail network which has enabled Felixstowe to increase rail freight transport from 20% to 40% of onward container journeys to national freight consolidation hubs. Much still needs to be done, and ActivePlanning is a contributor to helping EELGA to attract funding for rail capacity improvements at key junctions.
As an independent consultant, I bring the benefits of access to some amazing talent, including GIS, other town and transport planners, data analysts, architect-urban designers and civil engineers. However, I am also dependent upon increasing my network, and this includes partnering with other Talent Bank associates when opportunities arise.
---
Could your organisation benefit from Richard Lewis's expertise? Express interest in contracting Richard through his profile on the East of England Talent Bank.