Join us to learn more about how your organisation can work in innovative ways across housing, health and social care to deliver new housing development whilst considering the needs of the people that will live there.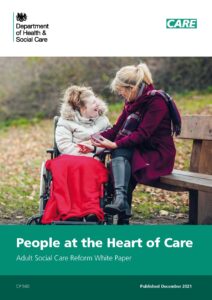 At this event we will also be launching our Best Practice Guide which features case studies demonstrating integrated working and a high level of coproduction drawn from across the eastern region and further afield from a variety of organisations. You will receive your own copy on the day. The Best Practice Guide focusses on new housing developments that have been selected by our Eastern Regional Housing Working Group and includes some leading edge examples.
You will also hear from selected speakers who have delivered schemes that are collaborative, inclusive and represent the needs of all stakeholders. We will provide the opportunity to consider together the next step – or steps for this  approach around how we can work together to create stronger integrated approaches, partnerships and coproduction locally and regionally.
Download a copy of the draft agenda
Who should attend?
This event is designed for anyone:
Considering the housing supply elements of the People at the Heart of Care Adult Social Care Reform White Paper
Working within Local Authorities with an interest in housing, planning and development
Local Authority members
Integrated Care Systems
Public Health
Architects
Registered provider development directors
This event is aimed at Local Authorities, NHS and organisations within the East of England region.
Please note: if the event is oversubscribed, places will be limited to 2-3 people per organisation.
If you have any queries please contact Jayne Cole, Events Manager, East of England LGA, email; jayne.cole@eelga.gov.uk tel: 07500 769751