Get to know Marilyn Smyth – Talent Bank Associate
Members of EELGA have access to a wide range of experts ready to support their organisations. Here, Marilyn Smyth, Dispute Resolution Consultant, speaks about her experience and the expertise she offers.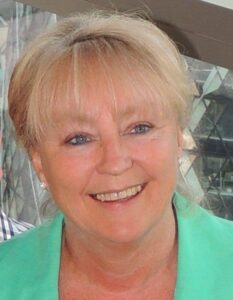 Tell us about yourself and your specialism:
I am a former Employment Tribunal Member and qualified Specialist Investigator and Mediator, with a degree in human resources.
Through my many years of experience working in the public sector, I have undertaken around 400 employment investigations. So, I am somewhat a seasoned veteran in my field!
I have provided my services to more than 50 local authorities, four NHS trusts, four fire services, a police commissioners' office and within the Ombudsman services.
Tell us what you can provide potential clients as an Associate on EELGA's Talent Bank:
As an investigator since 2003, I offer extensive experience and knowledge in all areas of employee relations processes. I have completed hundreds of investigations surrounding discipline, grievance safeguarding, discrimination, bullying and harassment, whistleblowing, and public complaints.
Thanks to my experience, I can spot potential issues before they arise. Therefore, I can take action to avoid significant difficulties within organisations.
Tell us about any significant challenges relating to your specialism and how you can overcome them:
One of the main problems employers face is that staff can claim bias when they get further down the line in these employee relations processes. The situation can become ugly if they are done internally without specialist help.
The safest and most efficient way to mitigate against difficult situations is the seek the support of an experienced professional.
Tell us where you have come from and what has led you to be part of EELGA's Talent Bank:
After leaving my role as Head of Organisational Development at a London authority, I shared my services with a council in the East of England. It was through this relationship I was put in touch with EELGA.
I am proud to have been an Associate on the Talent Bank since 2012, EELGA is a fantastic organisation. EELGA is completely aligned with my moral code and supports me to do whatever is best for clients.
If you think your organisation could benefit from Marilyn Smyth's expertise, express an interest through her profile. To see what other Associates we have available, visit the East of England Talent Bank.